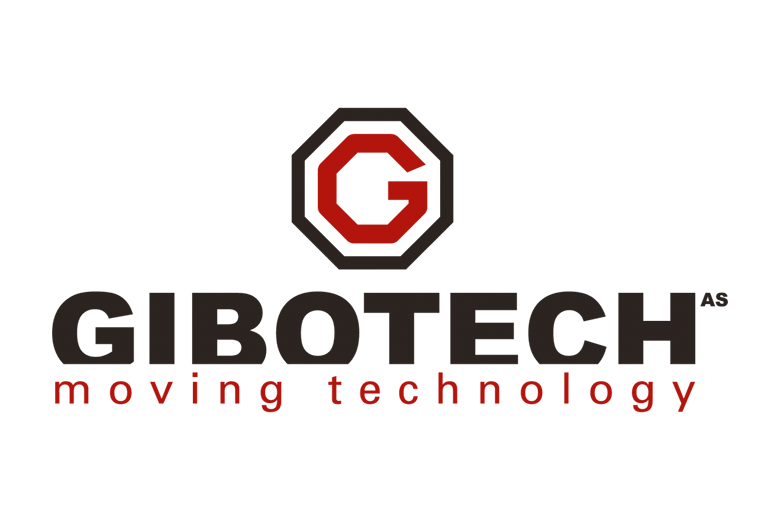 Since the beginning in 1984, Gibotech has created automation solu­tions for a wide variety of cusomers – and we are proud to say that many of the initial solu­tions from 1984 are still operating.
Hos Gibotech har vi siden grund­læg­gelsen i 1984 skabt auto­ma­tions­løs­ninger for en bred vifte af kunder – og vi kan med stolthed sige, at mange af maski­nerne fra opstarten i 1984 stadig er i drift den dag i dag. På trods af de mange års erfaring, så hviler vi ikke på laur­bærrene, men søger i stedet mod hele tiden at være nyska­bende og innovative.
Watch video
Gibotech develops, installs and performs main­tenance on high-tech automation‑, robot- and machine solu­tions for a wide variety of indu­stries. We have deve­loped various hospital robots, that improve the working environment for the hospital staff and increase patient safety. Gibotech has also deve­loped a Central Sterilization Services Departement, which enables effi­cient steri­lization of surgical equipment, and solution for improving and opti­mizing blood sample handling and sorting.
Gibotech is also behind a range of indu­strial robot solu­tions contri­buting to production opti­mization. We offer various types of robotics solu­tions, which covers a long line of automation solu­tions, including tradi­tional indu­strial robots, colla­bo­rative robots and mobile robots. These automation solu­tions make it possible to increase the effi­ciency and relieve certain tasks for the employees, thus, creating time for other tasks.
Gibotech also offers CNC machines, that may be the initial step in auto­mating the production, thus, providing increased productivity and improved compe­ti­ti­venes. We began in 1984 by dealing with CNC machines for the wood industry, but today we can offer machines for every type of CNC machining.
Gibotech – a valuable business partner
At Gibotech, we strive to deliver effi­cient and future-proof automation systems, and in an industry that never sleeps, it is therefore a matter of constant innovation. Therefore, we employ a team of skilled speci­a­lists who ensure that our cust­omers receive the right guidance and who make sure that we develop the right solution for their needs.
Hos Gibotech har vi stor erfaring med levering af løsninger til mange forskellige indu­strier. I samspil med vores store krea­ti­vitet er det med til at give vores kunder øget effek­ti­vitet, lavere produk­tions­om­kost­ninger og forbedret konkur­ren­ceevne. Når robotten er imple­men­teret, kan vi også stå for robot service og dermed hjælpe til med at sikre en konstant drift. Vi er også leve­rings­dygtige i reser­vedele, og findes de ikke på vores lager, så kan vi typisk skaffe dem hjem fra dag til dag.
We supply cust­o­mized robotics and automation solutions
We offer service agre­e­ments on most brands, and we will help you get started with your robotics and automation solutions.
No Results Found
The page you requested could not be found. Try refining your search, or use the navi­gation above to locate the post.
The more infor­mation you provide, the quicker we can provide the right department with your query.