About Gibotech
Vision & Mission
At Gibotech we offer innovative and future-proof solu­tions for your orga­nization, whether it is in production, manu­fa­c­turing, hospitals or health service. We develop and install some of the leading automation solu­tions in the market and they are always cust­o­mized 100 % to your company.
MISSION
"To create value for people through innovative custom-made solutions"
VISION
"Known and leading full-line supplier of automation at eye level, with the customer at the center, a great focus on employees, high innovation and standardization"
1998
Gibotech enters the business of automation and robots
2009/2010
Gibotech offers solu­tions for hospitals and the health sector
Employees
2013: 23 full-time employees
2021: +115 full-time employees
New surro­un­dings
2016: Moves to a new, bigger headquarter
2017: New first floor office space
We develop, install, and provide service on high-tech automation cells and robots. Our expertise and expe­rience for more than 30 years has given us a strong position in the market. We have deli­vered numerous machines and plants to a diverse range of busi­nesses, companies and production forms, and we take great pride in that fact that many of our machines from the founding in 1984 are still operating. We strive to always be a competent and compe­titive business partner in terms of effi­cient and future-proof automation plants. We focus on helping opti­mizing and making production methods more effi­cient and thereby increasing our cust­omers' compe­ti­ti­veness. Gibotech stands for dura­bility and as long as a plant is included in our cust­omers' production we are able to deliver spare parts and service. We also offer to expand and renovate existing plants and to update software, just like we arrange courses for operators and cust­omers. Through the years, Gibotech has created close rela­tionships with the world's leading machine suppliers that form a solid foun­dation when we design custom-made solu­tions. Our customer rela­tions are based on part­nership and dialogue, espe­cially because expe­rience has shown us that this is the most effi­cient way for a joint success. A team of dedi­cated speci­a­lists is ready to give our cust­omers competent guidance, and based on their needs we develop the best solution for their production processes. Gibotech was founded more than 30 years ago under the name Giben Scandinavia A/S, and even though the name was changed in 2009, the quality and the culture is still the same. With crucial know­ledge and expe­rience, together with our conti­nuous deve­l­opment from single machines to complete turn-key solu­tions, Gibotech has always been an inventive and innovative business partner with solid solutions.
Headquater in Odense, Danmark
Focus on automation solutions
Integrator of software and hardware
Distributor of known robots and machines
Strong orga­nization with all compe­tencies in-house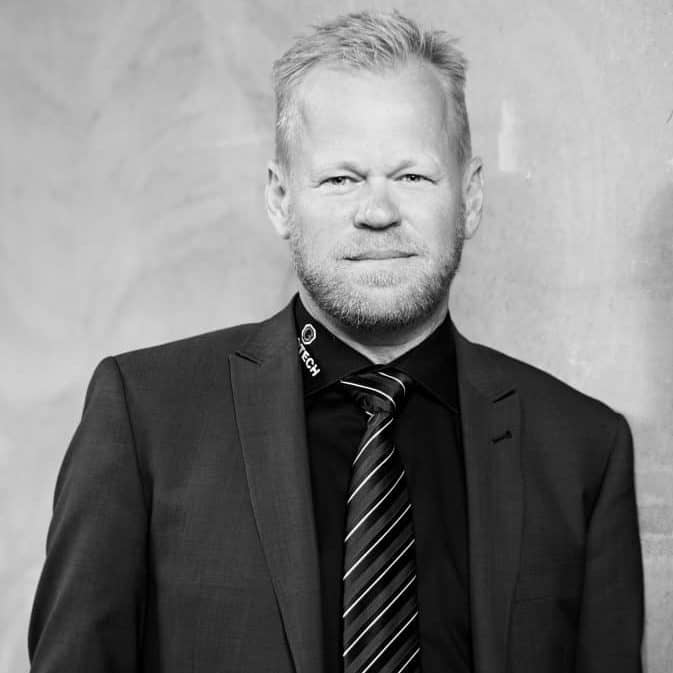 Chief Executive Officer
CEO – Henrik Anker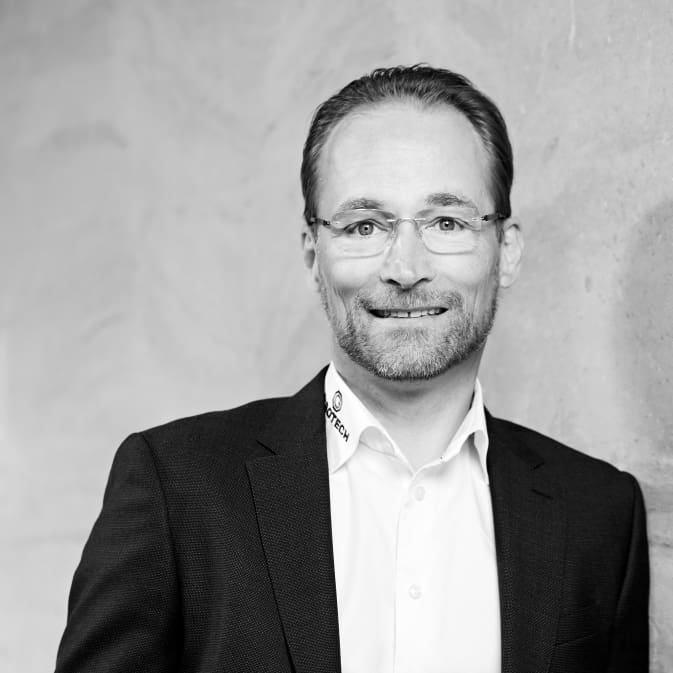 Sales
CSO – Mikkel Bjerregaard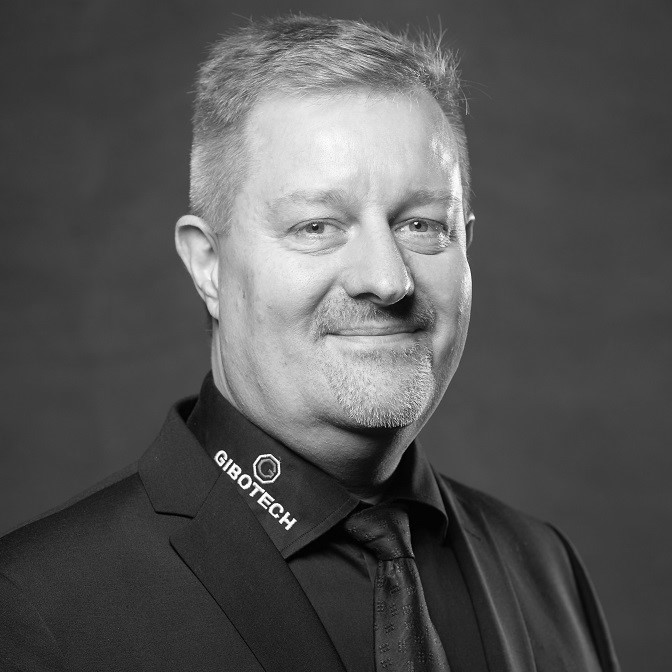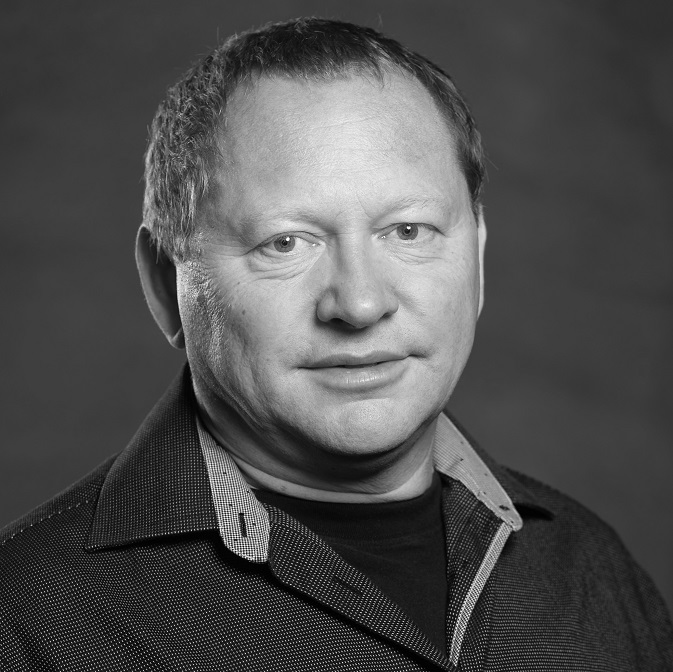 Production
Mikael Rusbjerg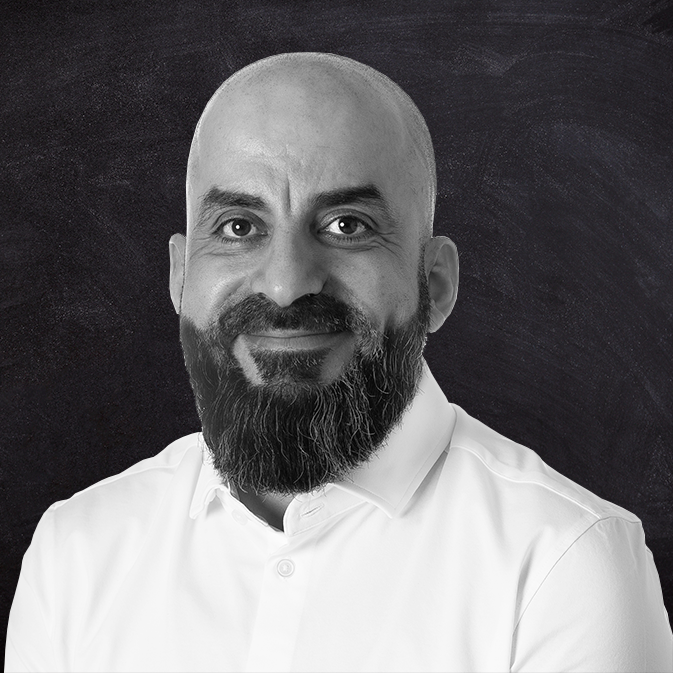 Director of Projects
Ahmed Abou Chawk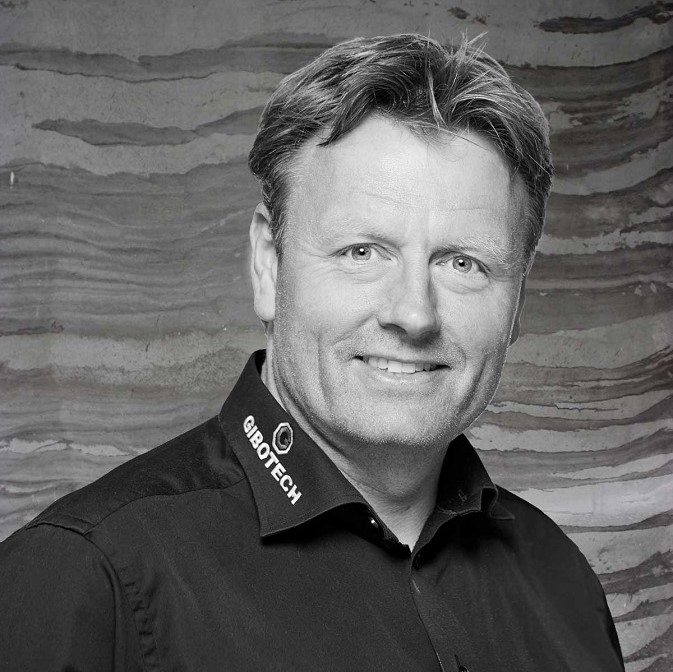 Service
Allan Sloth Hansen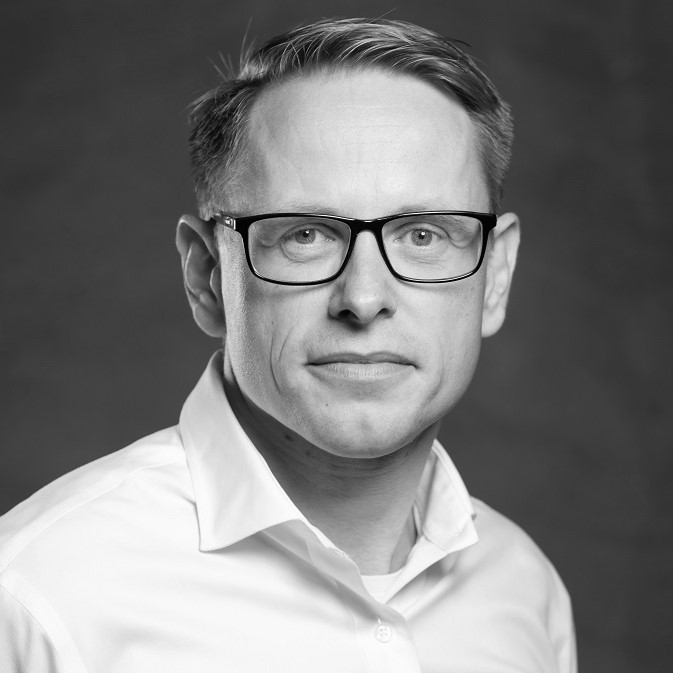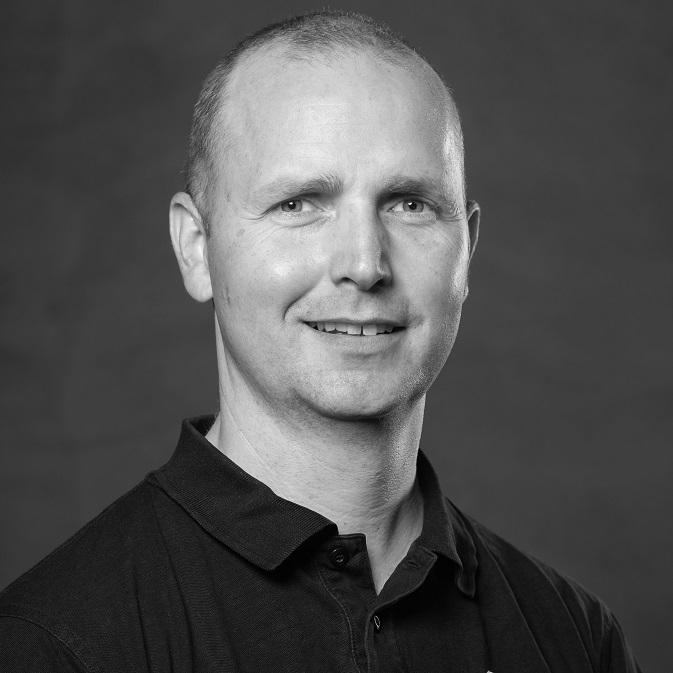 Electrical Engineering
Peter Guldager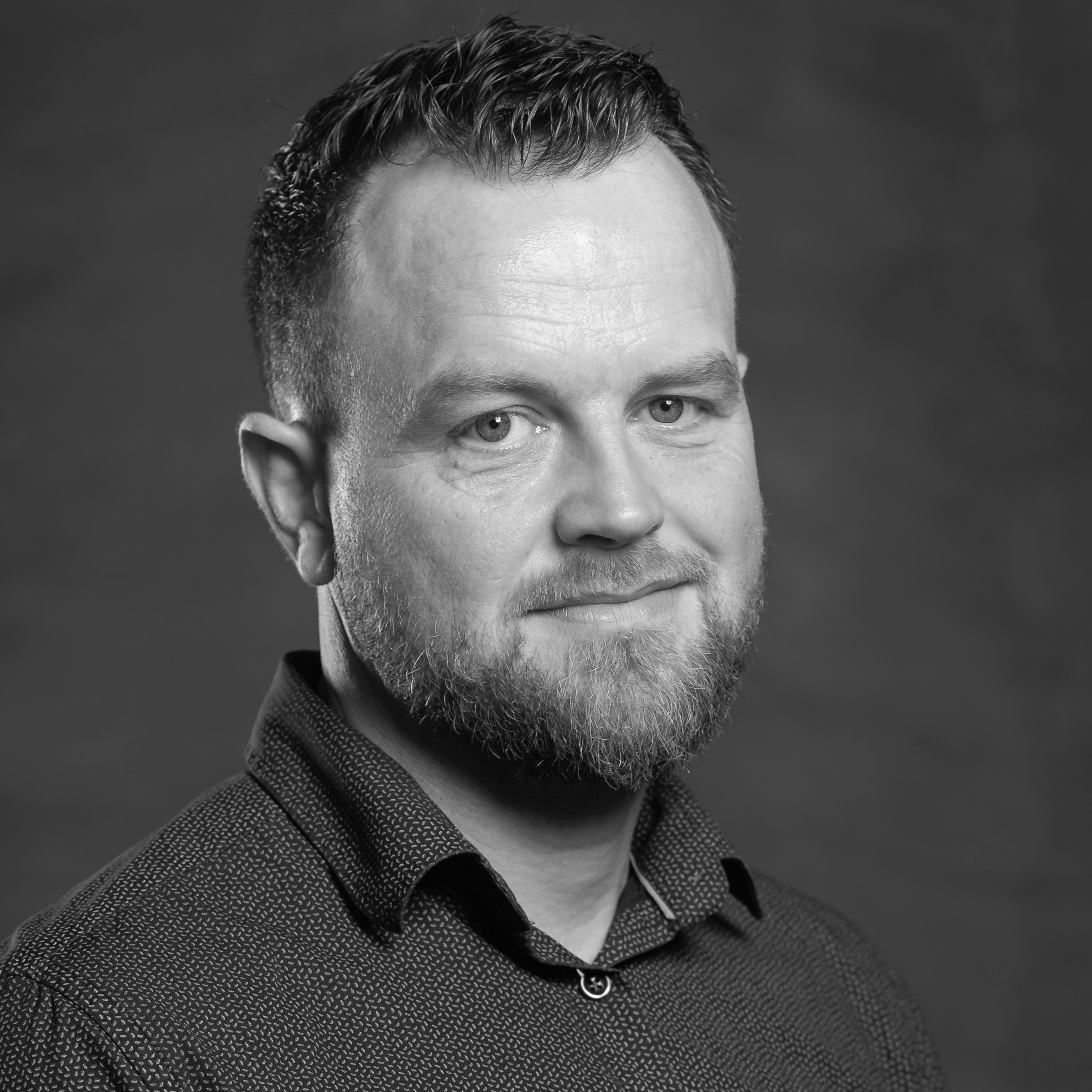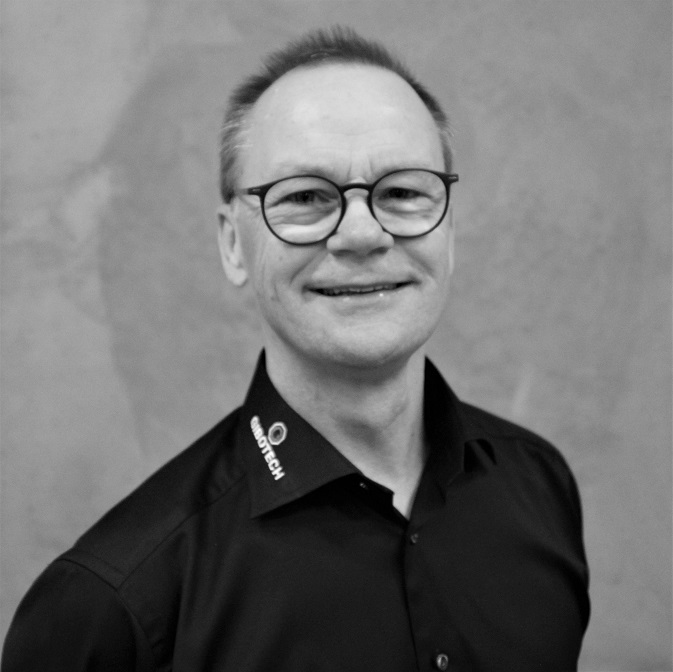 Finance
Peder Roar Jensen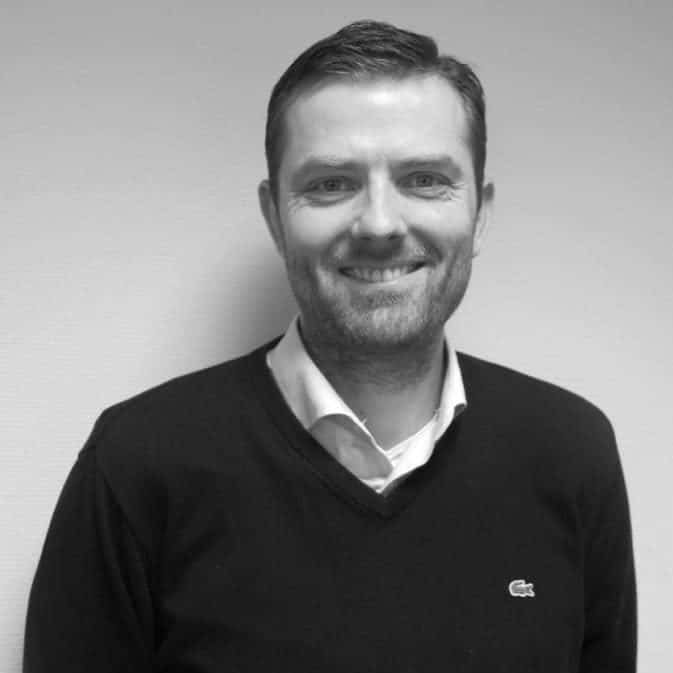 Purchase
CPO – Niels Henrik Larsen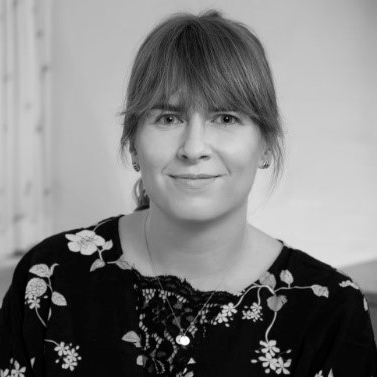 Marketing
Maria Duerlund Bergholm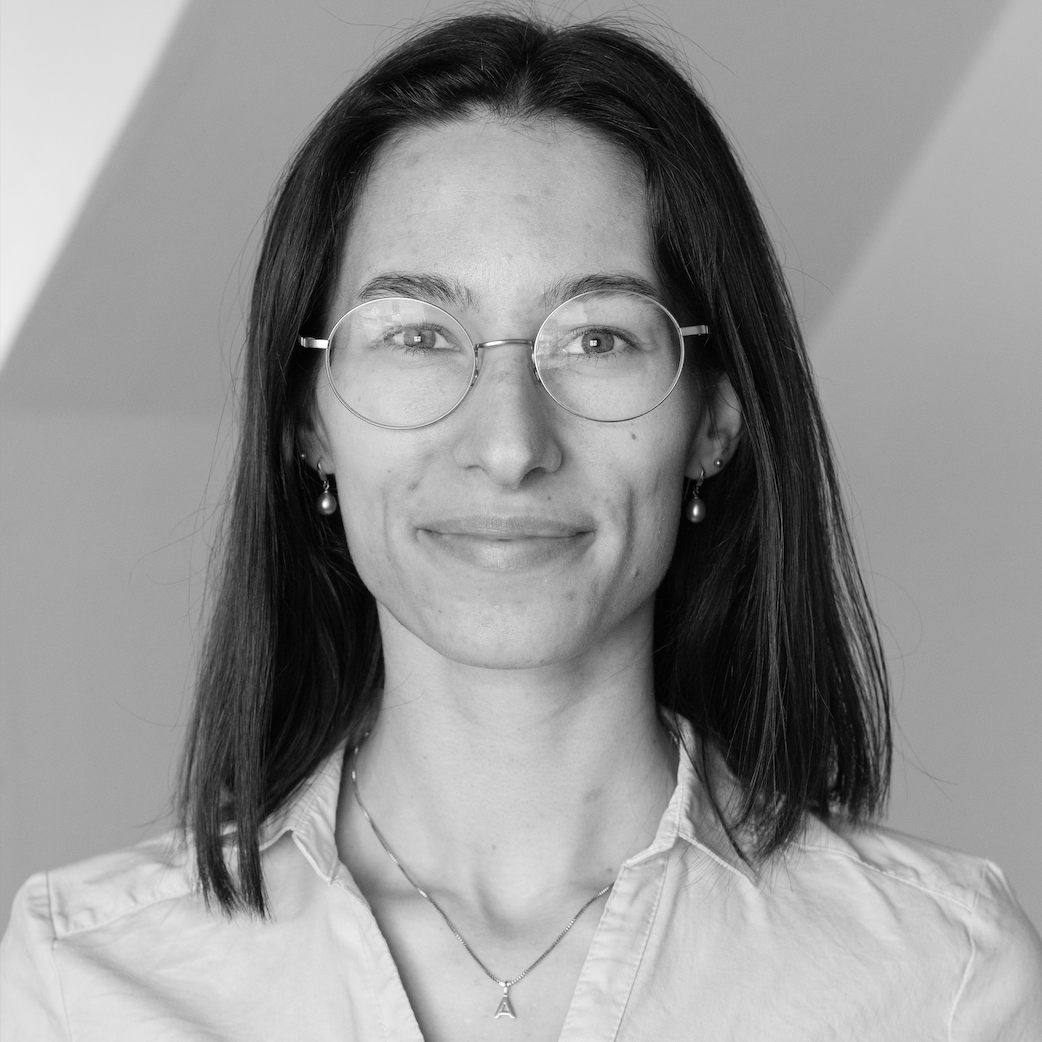 The more infor­mation you provide, the quicker we can provide the right department with your query.